Save Emails From Gmail to Computer – Simple & Easy Way
Email is nowadays a basic need of every user. Gmail is one such email application that is most popular among the users for email communication. It contains lots of important applications within it such as emails, contacts, drive, etc. Although, Gmail is a totally secured application still, there are hackers who can easily breach into anyone's account. This is why many users are looking for a method to save emails from Gmail to computer or hard drives.
In this guide, you will get to know about various methods using which one can easily download all emails from Gmail to computer in few clicks. Before beginning the solution, have a look at a user query:
"Rose Allardice on Google Forum asks – I am Gmail user from past 7 years and it contains all my personal and official emails in it. Now, there is a shortage of space due to which I want to know a solution that is how to store Gmail emails on computer and delete them from the mailbox. If anyone out there knows any method for the same. It will be a great help."
Instant Solution: The Gmail Backup Tool will give you a reliable result. If you are looking for a risk-free solution to save Gmail emails to computer then, you can proceed with the same.
How to Save Emails from Gmail to Computer Using Manual Procedure
In order to save multiple emails from Gmail account, Google allows users to archive email messages. Now, to do this in an appropriate manner, follow the steps mentioned below:
1. First of all, login to Gmail account using valid username and password.
2. Then, go to the Personal Info & Privacy option from center of the page.
3. Go to Control your Content >> Create Archive option to backup Gmail data.
4. Now, you can choose the data of your Gmail account that you want to save because by default it will select all mail items.
Note: If you don't want to save emails from Gmail to computer in bulk, then click on the down-facing arrow at the right of All Mail option. This will allow you to choose between downloading all emails or specific labels attached emails
5. Then, click on the Next button.
6. Now, verify that zip is selected as a File type.
7. go to the Archive size (max) heading box.
8. Choose the download size i.e., 2 GB, 10 GB, etc. But, make sure that selected size should be larger than, the size of your exported files.
9. Next, you need to click on the box with Delivery method as a heading. Here, you will see various options to store Gmail emails on computer.
Send download link via email: get a link to download the file in your current Gmail mailbox. Go to the link to download all your file.
You can choose Google Drive option to download the file in it directly and use the storage of Google Drive only.
You can the download file directly in the connected Dropbox account
Or you can store the download file the connected OneDrive account.
10. In last, click on the Create Archive option and begin the Gmail data backup process of all your selected file.
Limitations of Manual Method
There are numerous limitations due to which user face difficulties while downloading Gmail emails, such as:
The archive creation takes too much time (hours) or possibly days
Limited number of attempts to download the archive file.
Weak internet connection may lead to unsuccessful download of archive file.
User will get the emails in MBOX format only.
Cannot read the downloaded emails in offline mode.
Alternative Solution to Download All Emails from Gmail to Computer
To avoid all such kind of limitation of manual method, a user is advised to switch to a third-party tool named as SysTools Gmail Backup Tool. It is one of the simple and popular solution to save emails from Gmail to computer. The software can download all emails in PST, EML, MSG, MBOX and PDF file formats. User can also download other Gmail account data such as contacts, calendars and documents. The software provides category and email format filter for selective data backup. You can save Gmail emails to PDF for offline reading of emails and accessing attachments of Gmail
There are various advanced features offered by the software. Moreover, this is a reliable solution and the user do not need to spend more time and efforts. If you are looking for an easy solution to copy Gmail emails to computer then this is one of the easiest methods.
Following are quick steps to save emails from Gmail account:
1. Download Gmail backup software on your machine
2. Login with Gmail id and password for authentication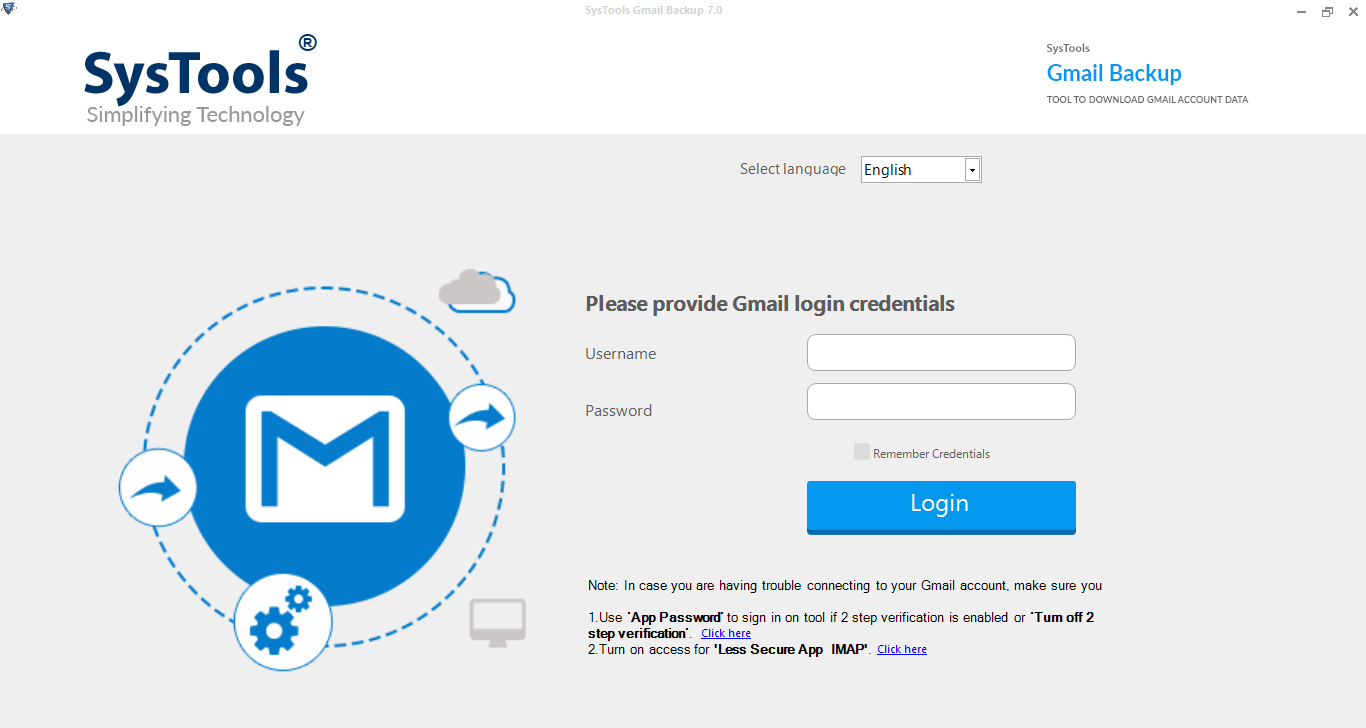 3. Select Category and choose email-format.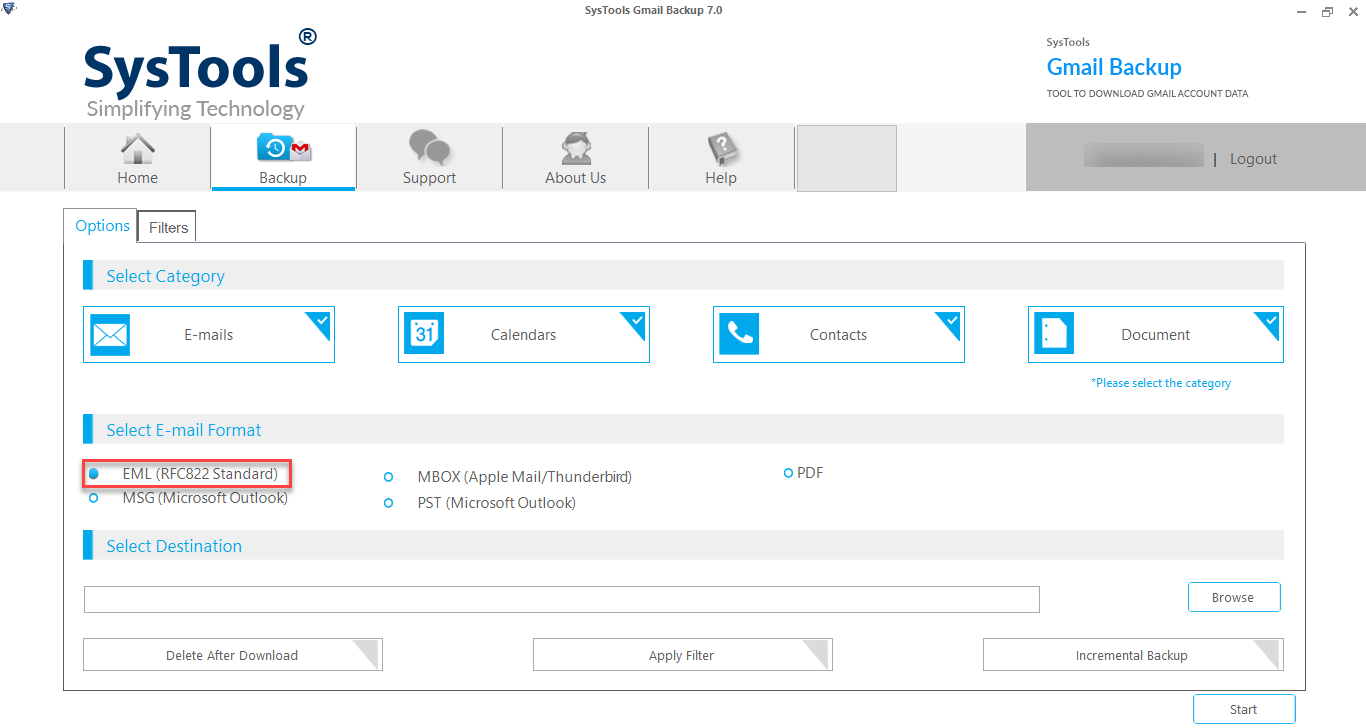 4. Browse the destination location to save Gmail emails and Apply Filter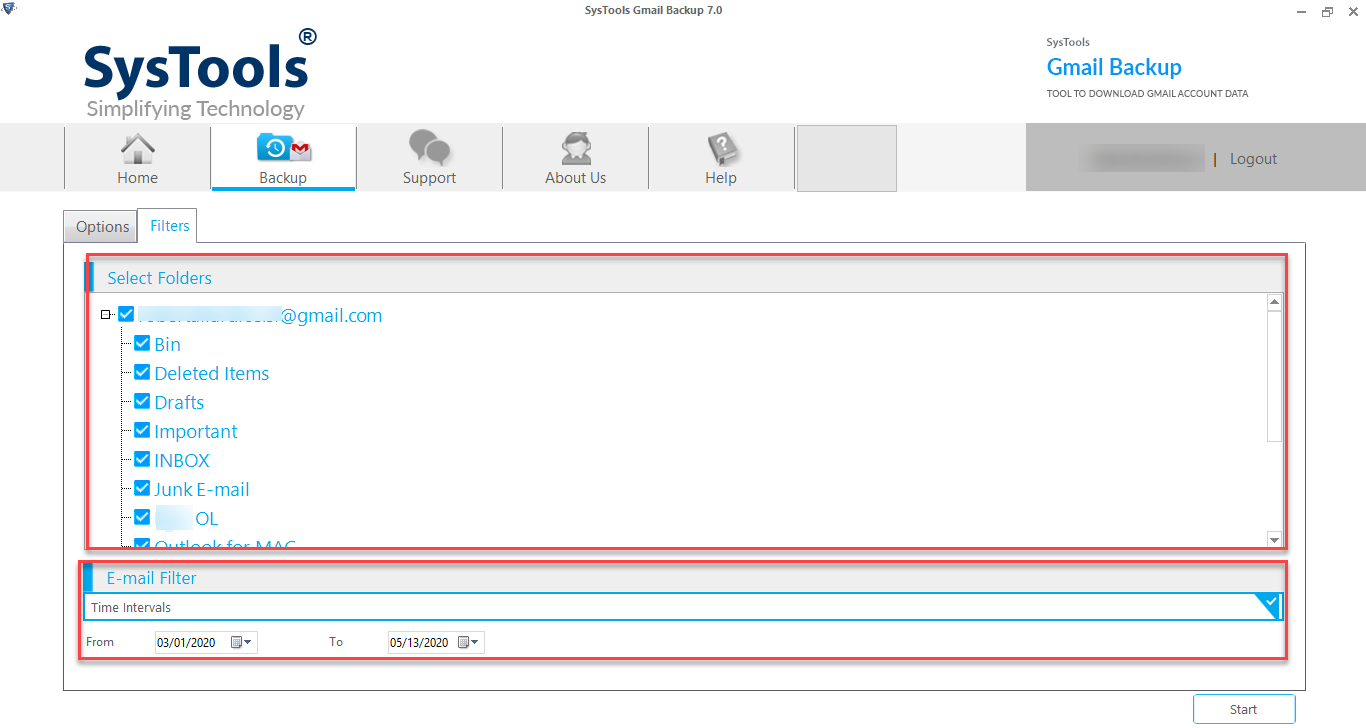 5. Click on Start button to begin the process.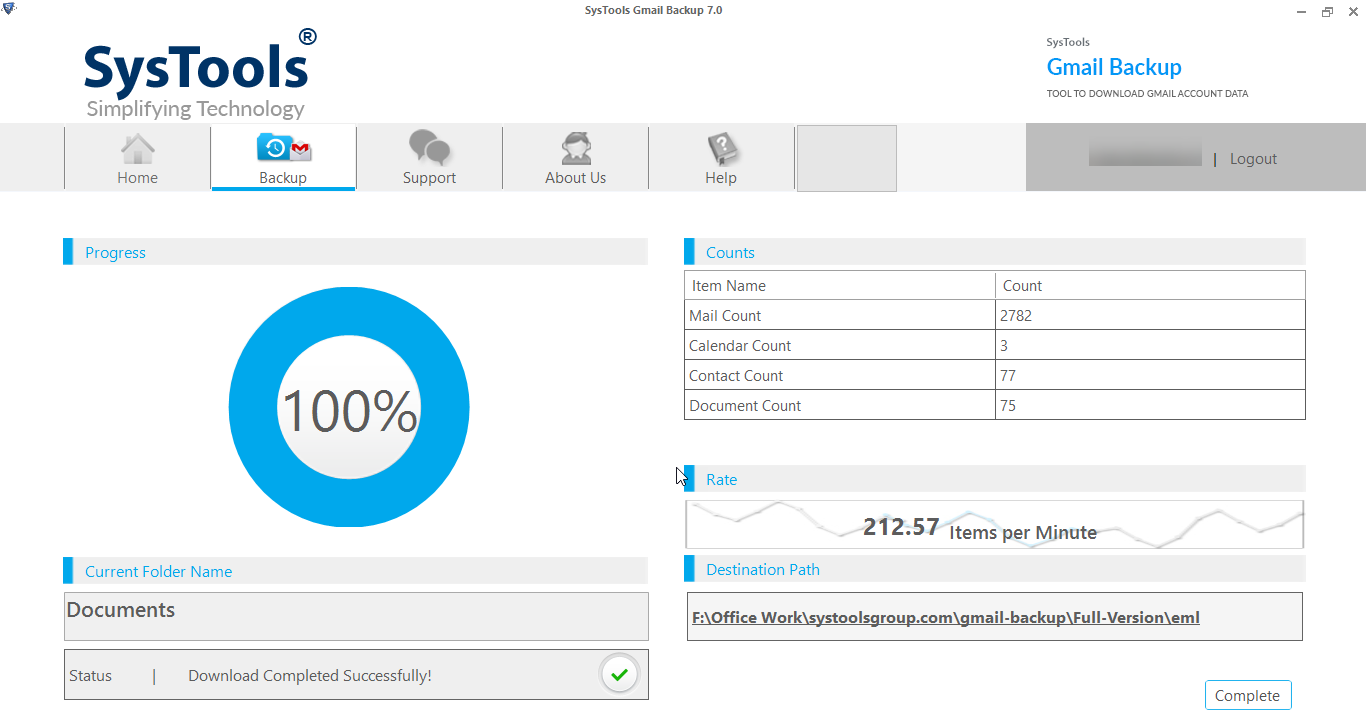 Conclusion
Emails contain lost of important data in them. Therefore, a user cannot afford any loss of such data. Considering the requirement of users, we have discussed both manual and professional solutions to save emails from Gmail to computer. A user can simply use any of the two depending on his/her convenience. As the manual solution is not a foolproof solution, so a user can proceed with the instant solution as discussed above and know how to export Gmail emails to computer easily, with the satisfactory results.