Fix Outlook Stopped Working or Outlook Not Responding or Hangs Issue
Every error has a particular reason behind the error, but it is not easy to find the reason. The majority of errors coming from Outlook is Microsoft Outlook Stopped working suddenly. Let's discuss the reason behind the error, Is your Microsoft Outlook not working properly?
Every time you try to start the application receive an "Outlook Stopped Working" error message. Do not know what is the possible reason behind this Outlook hangs or freezes randomly error or issue? Stay calm, this blog will answer all such questions with detailed explanations.
Factors Due to Which Outlook Stopped Working
Microsoft Outlook 2010, 2013, 2016 & earlier and later version may cause error in Outlook working, responding, or crash due to any of the following reasons.
Faulty add-ins
Corrupt Outlook profile
 Repair MS Office Suite
Corrupted PST file
What to Do When Outlook Stopped Working?
When a user tries to start Outlook and it suddenly turns to gray or becomes not responding, then it becomes very difficult for the users to fix it. Therefore, this section of the blog tells you how to quick resolve these error, that one can try to get rid of the problem in no time.
Method 1: Removed Flawed Add-ins in Safe Mode
The very first thing that a user can try is to repair MS Office applications. In this process, errors from all Office files will get fixed automatically.
Firstly, start Outlook in the safe mode.
Search "outlook.exe /safe" in the "Start Menu". Next, press "Enter"
Then, go to File > Add-ins> Go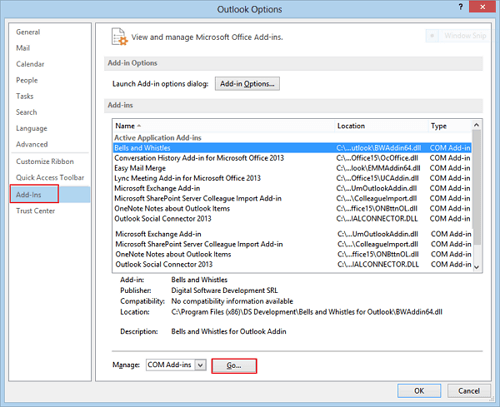 As a user clicks on the Continue button, it will look and repair all errors that lead to Outlook stopped working or not responding issue. Another alternative is one can try is look for latest Office updates.
Method 2: Create Outlook Profile
If any of the above methods are unable to fix Microsoft Outlook stopped working error message issue in Outlook 2007, 2010, 2013, 2016, 2019 versions, then follow the steps mentioned below. It helps users to create a new profile in Outlook account which will help you to resolve many issues in MS Outlook account:
In order to begin the process, go to Control Panel >> Mail option.
After that, click on the Show Profile in the new dialog box.
Then, click on the Add button and provide a particular name to it.
Now, you have to add the Email account.
Next, change the newly created profile as a default email profile
At last, restart Microsoft Outlook application and check it works normally or not.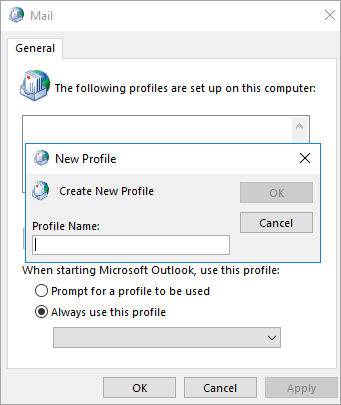 Method 3: Repair MS Office Suite
This operation will check and repair any errors that might cause Microsoft Outlook has stopped working or responding issue.
Close all the running Office applications.
Open "Control Panel", there, choose "Programs and Features".
Right-click on the Microsoft Office. Select "Change" > "Quick Repair" > "Repair". After the repair process ends, restart Outlook.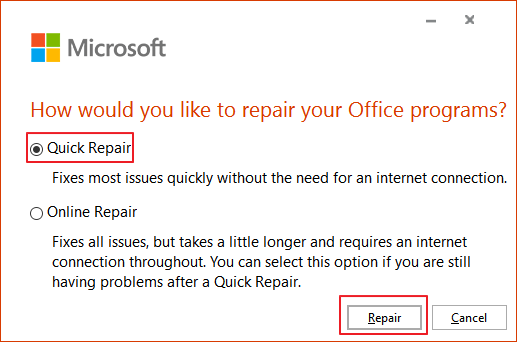 Method 4 : Fix file Corruption with SCANPST.exe
Press Window + E to poen file explorer. Searahc for SCANPST in the Search bar.
In the Microsoft Outlook Inbox repair Tool window, click browse to choose the .pst file to  repair.
Click repair to fix the damaged .pst file. When the process completes, restart Outlook.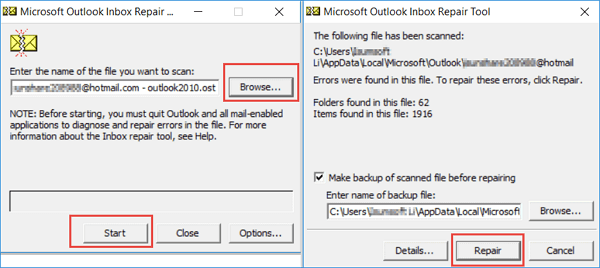 What to Do If Inbox Repair Tool Does Not Work Accordingly?
When a user tries to fix Outlook stopped working or Outlook hangs or freezes randomly or while sending an email problem via manual tricks but did not succeed, shifts to some professional solution. Outlook PST Repair Tool is the popularly used application to deal with all small big issues in PST file. The software is designed so smartly that it repairs inaccessible PST files in no time.
It is capable to remove both minor and major levels of corruption issues from the PST file. Moreover, the application recovers all data items like contacts, tasks, journals, calendars, etc., from the Outlook data file. The software can remove encryption from Outlook emails in a PST file. It decrypts SMIME or Open PGP encryptions from email messages provided with proper keys and passwords.
Step By Step Instructions By Using Automated Procedure
Following are the steps of functioning of this software
 Download and Run this softwrae into your PC.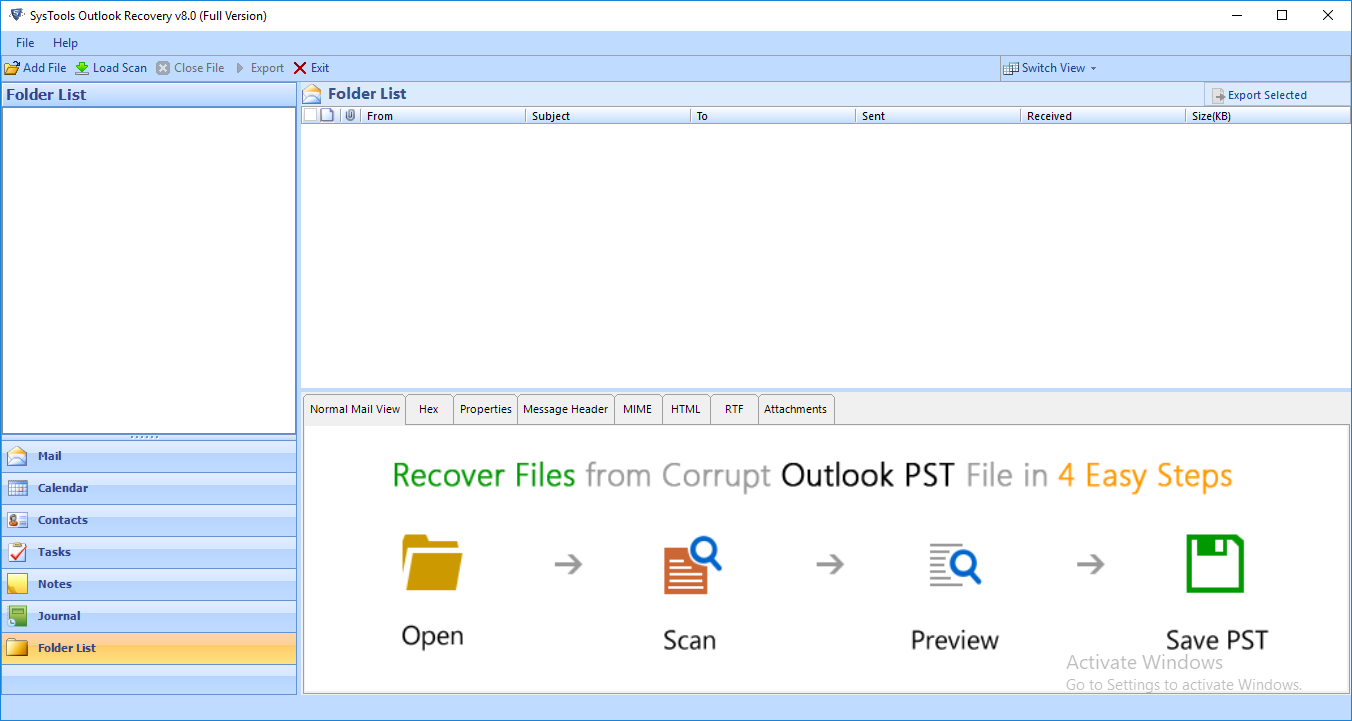 Then, click add file button to restore Outlook PST file.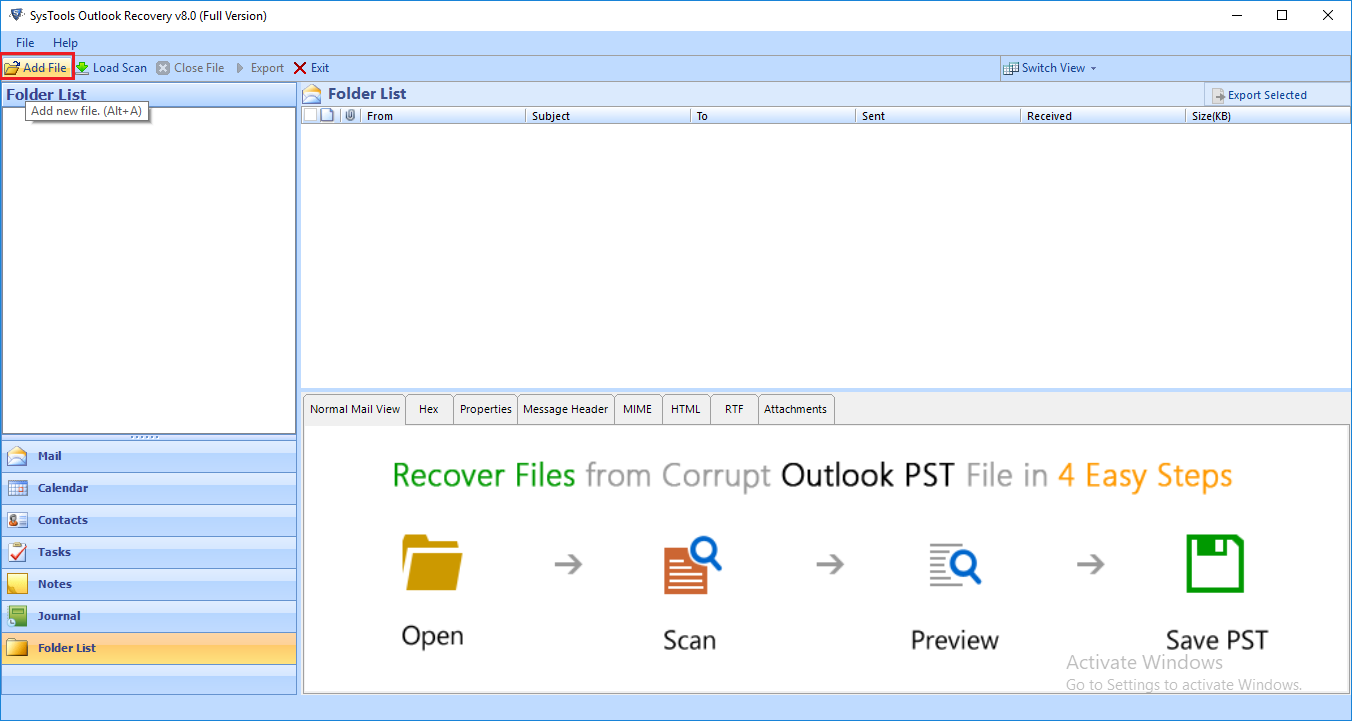 Dialog box appears to selecting the PST/BAK files by select file option.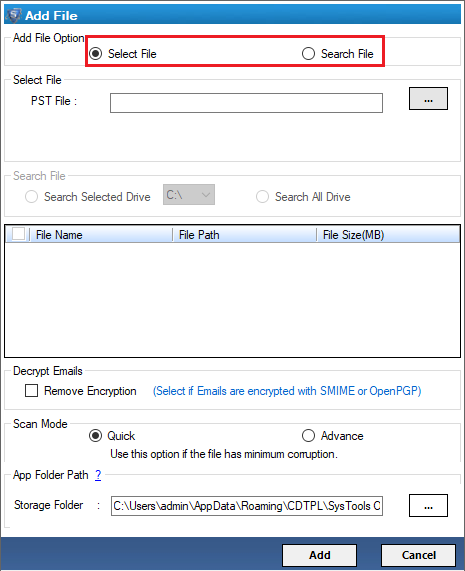 Then, Go to menu bar > Export buttton > Export selected option in right corner.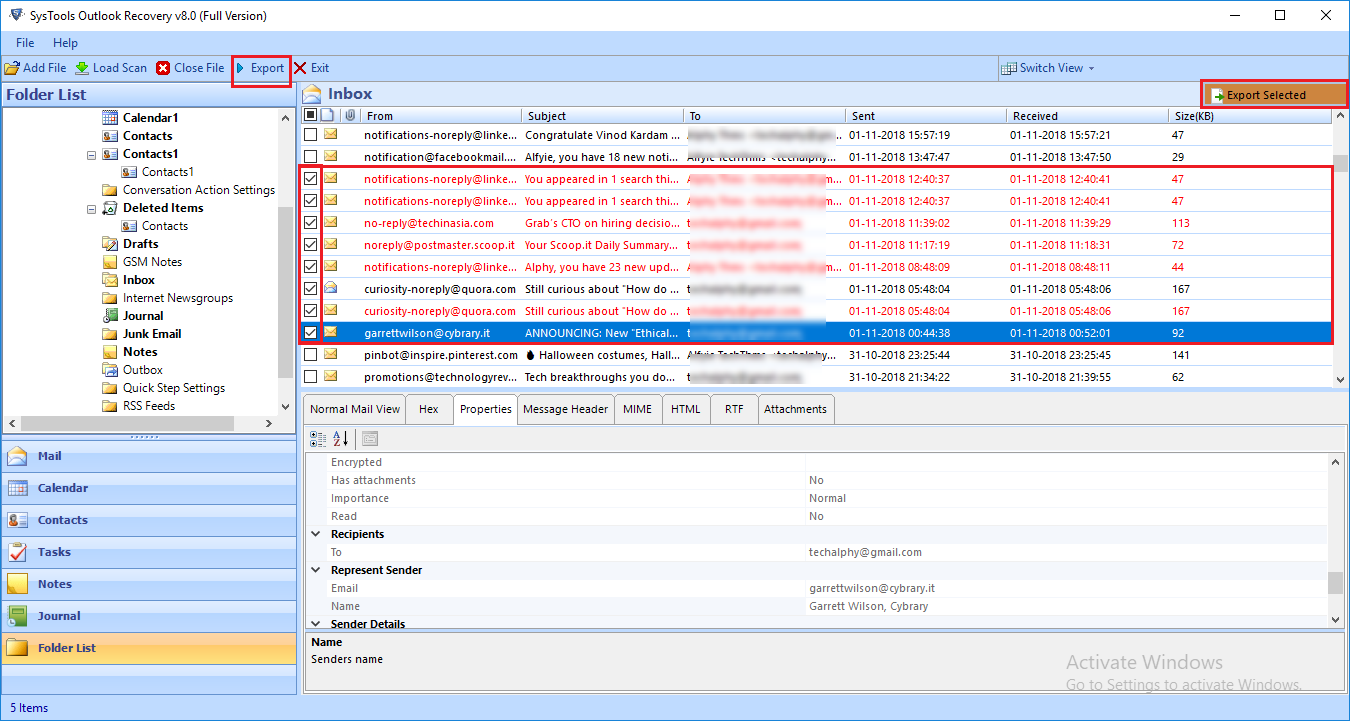 After this, Go to export button and start exporting procedure.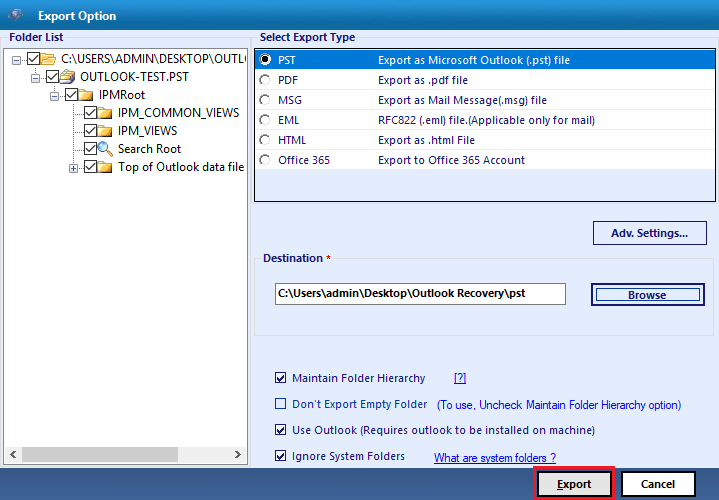 Conclusion
When a user is unable to access the email account, it becomes a big problem. However, it becomes worse when Outlook does not even start or stopped working in between of some important task. Anybody having issues like Outlook stopped working all a sudden, then go through the multiple approaches discussed in the post above. It allows to resolve Microsoft Outlook hangs or freeze while sending emails issue and other related issues in the most efficient ways. Fix Outlook stopped responding in Outlook 2016, 2013, 2010, 2007 versions quickly and as simple as possible.